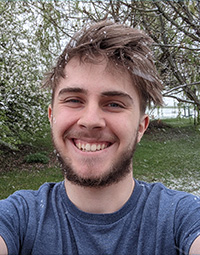 Hunter Bobeck
VR Development
Who is Hunter?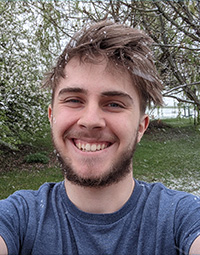 Hunter Bobeck
VR Development
Hello there, I'm Hunter! As a developer, I reproduce, recombine, and remix the things that I am fascinated by. I am particularly fascinated with the virtual reality space, with emphasis on gameplay systems, locomotion superpowers, physics interactions, and AI.

Some people know me as Fel. I enjoy creating and playing games that push the limits of motion. I love to roleplay by going on sci-fi and fantasy adventures with others.

I've always been a dreamer – as a futurist, and literally. By practicing lucid dreaming, I prototype VR mechanics in my sleep, then engineer them using my Moon Motion Toolkit!

In VR, we can move around indefinitely through the condensation of our imagination. That's why I first created dreamlike VR movement controls: so I can float around at ease in any virtual space. My goal now is to continue creating moving experiences.

I graduated in 2019 from Indiana University with a degree in Computer Science and Game Design. I'm inspired by Alan Watts, Drizzt Do'Urden, & Yoda. View my interests & experience.